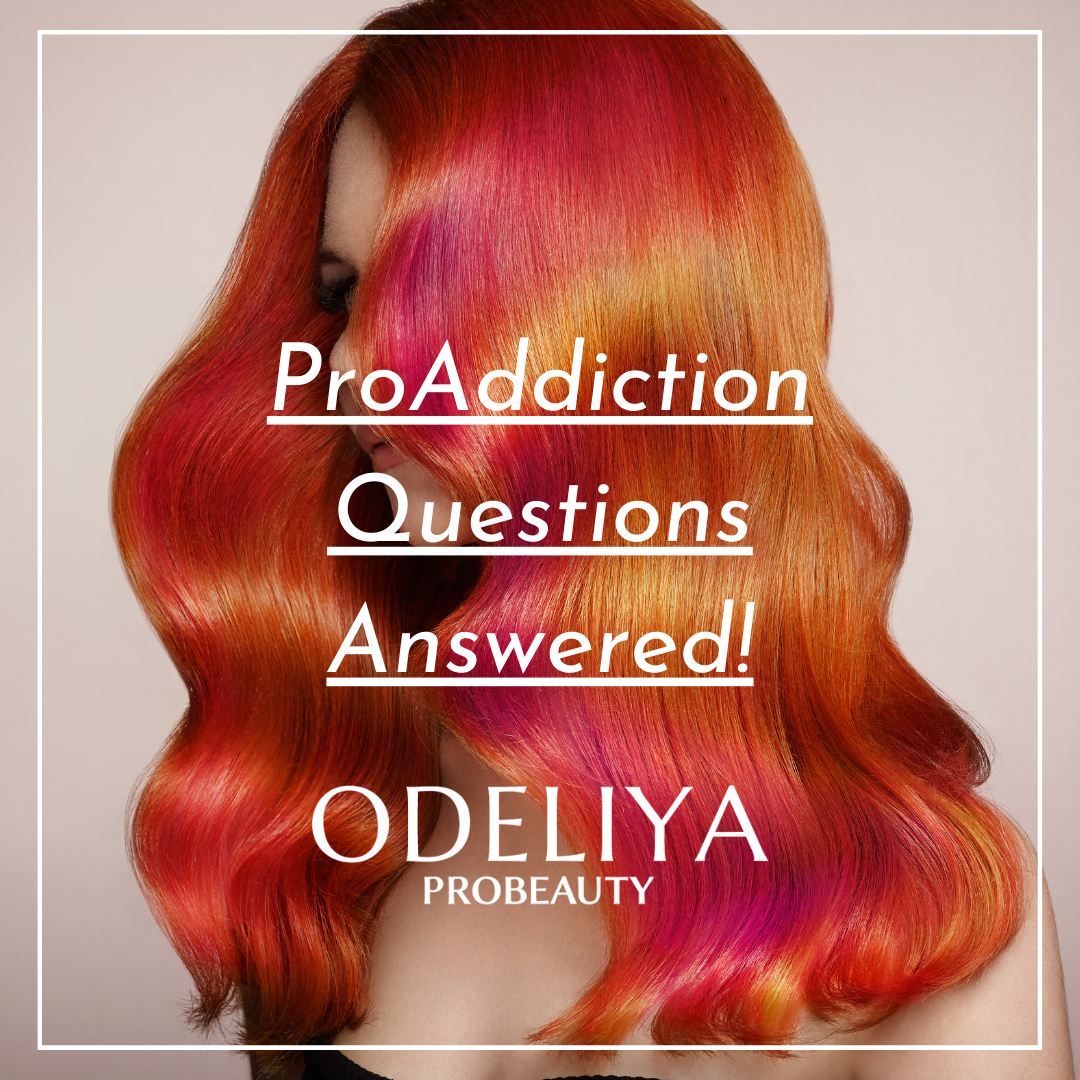 What is ProAddiction? 
A safe, permanent, and customizable hair Straightening System!
Are you  a salon owner or cosmetologist who is reluctant to use harsh and dangerous chemicals to straighten or smooth hair? We have the answer:
 

ProAddiction
.
ProAddiction hair treatment is a groundbreaking professional product and service that does not use formaldehyde or toxins. Instead of toxic formaldehyde found in many straightening products, it uses a combination of proteins/amino acids and collagen to protect the hair and actively nourish it!
ProAddiction is so safe, it can be applied all hair types! It is 100% formaldehyde free and does not contain ANY toxins which means, you and your clients are not inhaling unhealthy chemicals. 
ProAddiction stands out because it is completely customizable: you can use it to tame or remove frizz, keep curls, or completely straighten hair. 
The ProAddiction treatment leaves hair hydrated, supple, and shiny.
Does ProAddiction treatment ruin highlights?
As with all hair treatments or processes, you should consider how this treatment will work in conjunction with the hair goals of your client. However, clients with highlighted or colored hair can safely use the Proaddiction treatment and when applied correctly it will not ruin existing or planned highlights or color. 
How long is the wait time between color and treatment?
With ProAddiction you can safely color your client's hair immediately after the treatment on the same day!
How long does ProAddiction hair treatment last?
ProAddiction lasts on average 4-6 months depending on hair regrowth. 


How much should I charge for ProAddicton?
The service rate will vary since there is no MSRP or standard pricing for salons offering the ProAddiction straightening hair treatment.  Salons and cosmetologists should set their own prices based on their service rates, and existing business model, but for a quick guide you can use the simple formula below to calculate how much to charge your clients:
Cost of ProAddiction bottle divided by treatments + cost of service time + 30%. 
Each bottle consists of approximately 10 treatments (100 ml per treatment). 
Where can I buy ProAddiction hair treatment for professional use? 
Cosmetologists and Salons wishing to purchase ProAddiction to offer as a service should create an account on our site
OdeliyaProBeauty.com
. 
Odeliya ProBeauty
is the ONLY official distributor in the United States, and the only distributor that provides official ProAddiction Certified product training.