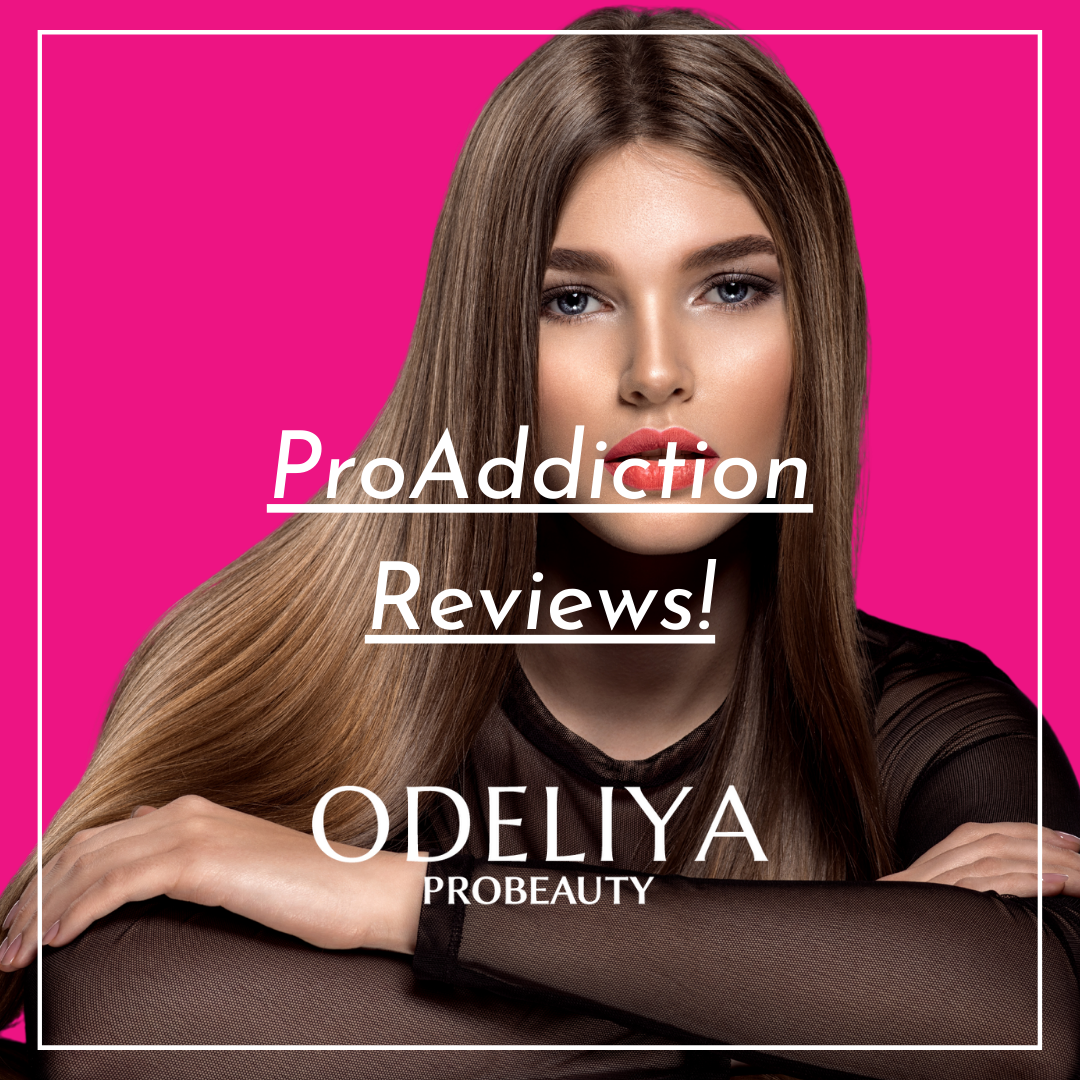 Why Our Customers Adore ProAddiction: Reasons You Will Love it Too
If you haven't heard of ProAddiction yet, ProAddiction is a safe straightening and smoothing professional salon treatment system for hair.
ProAddiction smoothing treatment is groundbreaking because it does not rely on toxic chemical formulas to create straight and smooth hair! Instead of formaldehyde found in many straightening products, it uses a combination of multi-proteins, amino acids, and collagen to protect the hair and actively nourish it!
You can learn more about ProAddiction here, but testimonials and ProAddiction reviews from our cosmetology and salon clients will persuade you to try it for yourself, so keep reading to find out why our customers love ProAddiction products and services. 
Results and Recommendations Matter
One customer writes she has been trying so many treatments, but 
"nothing like Proaddiction. I recommend it to all hair stylists. I'm so happy with the results. "
Damian C.
★★★★★- Verified Buyer, 07/14/22 On Proaddiction Straightening System - PURPLE
Another satisfied customer reviews: "The product is amazing. Everybody loves it". - Boris ★★★★★- Verified Buyer, 06/18/22 On ProAddiction Full Experience Bundle
Evengi Z,  says in his ProAddiction review that the product is "amazing". On Proaddiction Straightening System - PURPLE
Additional Products
Not only is ProAddiction a treatment for smoothing hair, we also sell a range of shampoos and conditioners that will keep your hair smooth, shiny, and supple after the initial treatment. ProAddiction products are designed to rehydrate and nourish hair so your clients will be able to keep their hair looking fabulous wash after wash.
Beauty Junkie NY very own Alivtina's ProAddiction review says, 
"Excellent shampoo for dry and damaged hair". Alivtina I, verified buyer, 03/03/22 On ProAddiction Hydrating Shampoo
Our Service
Our salon customers are inspired by our professional service. There is a reason why we are the official hair product distributor of ProAddiction in the US!
Galina P writes: "Perfect Service" - 
5-Star review! 
If you are a licensed cosmetologist you can use ProAddiction! To start, create your account and submit your ProAddiction application here.
Complimentary ProAddiction Hair Treatment product training is available after your first purchase!