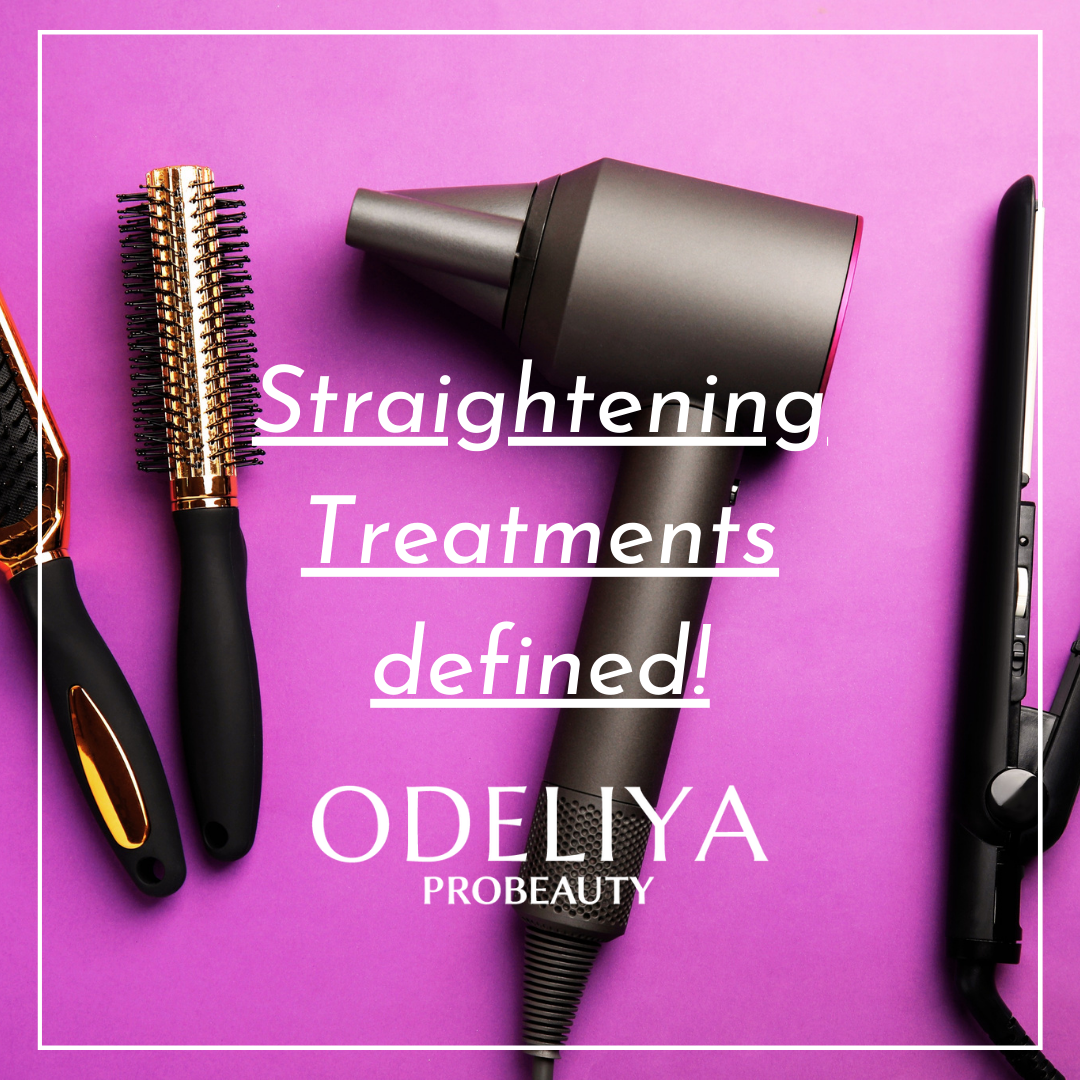 Caring for Your Clients' Hair: Differences in Hair Straightening Treatments
Hair straightening? Hair smoothing?   So many questions arise when this topic comes up! How do you know what's right for your clients? Does it have to be approved by the FDA? What's the difference between these treatments? And what does organic really mean? So, let us explain what these treatments are and some of the most important things you need to know as understanding these key details will make the task of advising your hair salon clients easier.
What is ProAddiction Hair Treatment? How Does It Compare to Other Treatments?
ProAddiction is a multi-protein straightening system that is enriched with amino acids and collagen. It is permanent yet customizable and lasts between 4-6 months depending on the hair's regrowth; it doesn't wash out, it grows out. ProAddiction Hair Treatment offers many options : you can choose to keep your curls or waves, just remove the frizz or completely straighten your hair. ProAddiction's formula doesn't have formaldehyde nor does it need it because when the amino acids interact with heat they change the hair's texture on a molecular level. ProAddiction penetrates and revitalizes the hair during the treatment; it's not just a coating that needs to be preserved with formaldehyde like other products. 
What about Japanese Straighteners?
For instance, Japanese straighteners are alkaline based and penetrate the hair changing its texture permanently. Leaving the hair limp and losing its natural volume. In addition,  Japanese straighteners break down the sulfuric bonds and make them completely straight and cannot return to their original form until it grows out again. Japanese straightening is good for a client who wants stick straight hair permanently and does not like changes. 
Or Keratin Treatments?
Keratin treatments don't permanently change the form of the hair: they close the gaps in the hair that is missing keratin - what hair is essentially made up of. Some keratin treatments contain formaldehyde because it is used to preserve the external layer of keratin fibers on the hair. 
The keratin treatment was initially created as a repair treatment for damaged hair and over time it has been modified into a hair straightener. Keratin treatments can last up to six months depending on how often you wash your hair and the type of products used because it washes off over time. 
Keratin treatments are recommended for women who want to straighten their hair but don't want something permanent.
Organic Straightening?
The term Organic straightening is deceiving! Products with a shelf life duration of more than two weeks are usually not organic.  A product may have "organic" ingredients, but generally it is very hard to create a 100% organic straightening alternative. Be wary of organic labeling as a determination on product safety. "Organic" hair treatments are simply hair straighteners that work with the pH balance of the hair to alter the hair's texture and form.
The Safety Risks of Using Formaldehyde Based Hair Straightening or Smoothing Treatments  
Many hair straightening products contain a chemical called formaldehyde. The Formaldehyde chemical is a toxic preservative which means that the process can be unpleasant and toxic for you and your client. For a reference point, the CDC has shared it's own definition on Formaldehyde,
"Formaldehyde is a highly toxic systemic poison that is absorbed well by inhalation. The vapor is a severe respiratory tract and skin irritant and may cause dizziness or suffocation. Contact with formaldehyde solution may cause severe burns to the eyes and skin. " - CDC.Gov
Do hair straightening products have to be approved by the FDA?
Straightening and or smoothing products do NOT need to be approved by the FDA.
But the FDA does regulate these products through the Federal Food, Drug, and Cosmetic Act (FD&C Act) and the Fair Packaging and Labeling Act (FPLA)
The FDA does not have authority over the operation of salons or the practice of cosmetology. However, workplace safety in general, including air quality issues, is regulated by the Occupational Safety and Health Administration aka OSHA. 
The ProAddiction Hair Treatment is 100% formaldehyde-free and toxin-free. You rinse 100% of the product off the hair before even picking up the flat iron. During a ProAddiction treatment there is no toxin exposure to you or your clients.
Best of all, you have no straightening limitations with ProAddiction: shampoo your clients' hair with ProAddiction hydrating shampoo, then apply ProAddiction hydrating mask for 10 minutes, rinse, dry, and your client is ready to go. Both you and your client see real results in your chair that day. 
Recommend ProAddiction over other straightening hair treatments!
Create an account to shop ProAddiction Hair Treatment Products!
Become a part of the Odeliya ProBeauty family!
Take before and after pictures of your clients using ProAddiction and share them on your social platforms. If you tag us @opb.pros we will tag you too. More exposure for all!