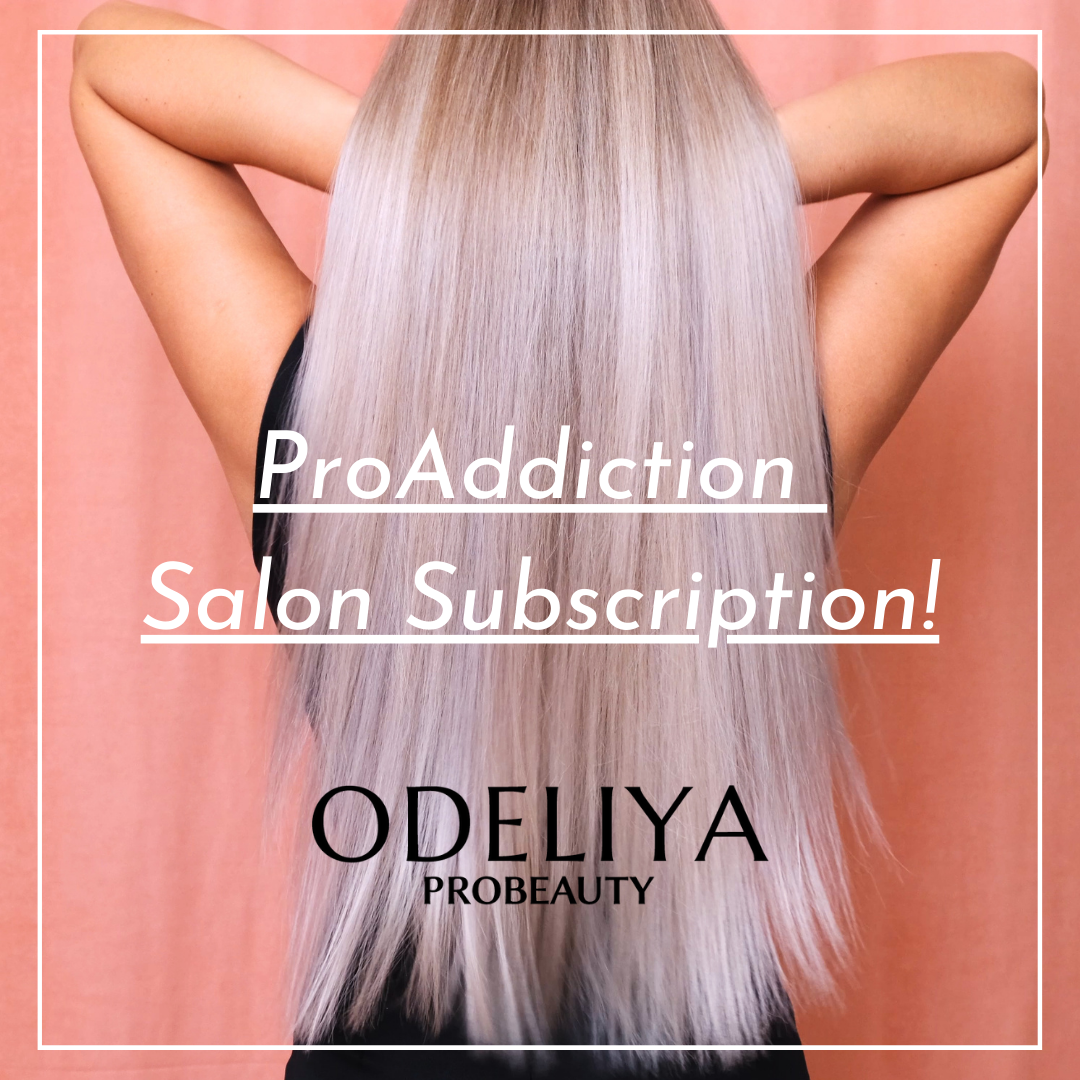 Introducing the ProAddiction Salon Subscription!
We know that managing a salon, clients, and product orders can be a time-consuming process which is why we've introduced the new ProAddiction Salon subscription! When you subscribe to recurring orders on the ProAddiction products you love, you'll receive an automatic 10% off. 
No more rushing to get the order fulfilled, no more worrying about stock, simply select your most used ProAddiction products, and your ordering frequency, and you are all set! 
ProAddiction subscriptions are available to all approved to-use ProAddiction cosmetologists and salon professionals. 
The ProAddiction straightening hair system is an incredible hair straightening product for both salon customers and hair stylists alike.
ProAddiction is completely odorless, formaldehyde-free and toxin-free (yay! No more stink or stinging eyes!)

Hair color can be used at the end of the Proaddiction treatment. That's right same-day color and straighten!

ProAddiction was designed to straighten AND repair, it is permanent yet customizable; lasts for 4-6 months depending on your clients' hair regrowth! Perfect timing for hair trims, and color touch-ups. 
If you are a licensed cosmetologist you can use ProAddiction! To start create your account and submit your ProAddiction application here.
Complimentary ProAddiction product training is available after your first purchase!